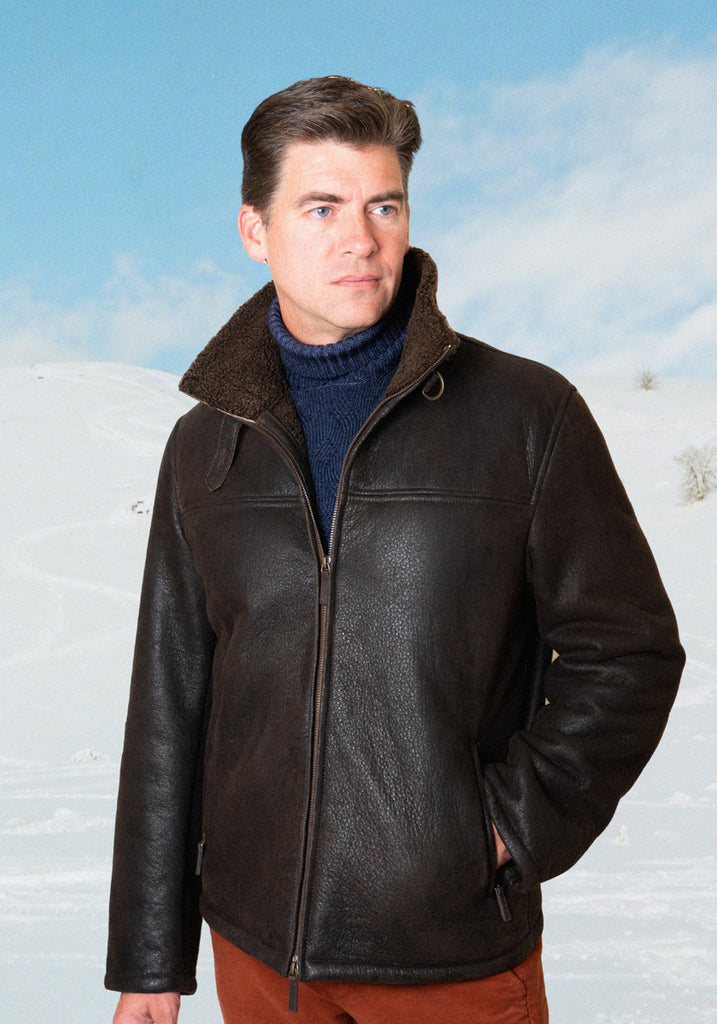 Shearling Bomber Jacket
$999.00 $1,995.00
Frank Stella Shearling Bomber Jacket
Beautifully tailored and crafted for us of real English Merino lamb, these soft to the touch, durable, bomber jackets offer real warmth in the coldest weather. 
The absolute warmest coat one can own, proven out by history. For centuries, people in the most brutal climates have relied on shearling for survival. Sometimes the best is just the best. For all its bells and whistles, the high tech stuff just doesn't last. 
(Regular: $1,995 each) 
This is a pre-order, to be delivered on or before October 9th, 2023
Colors: Brown, Black


Product Details: Genuine English Merino shearling. Imported.