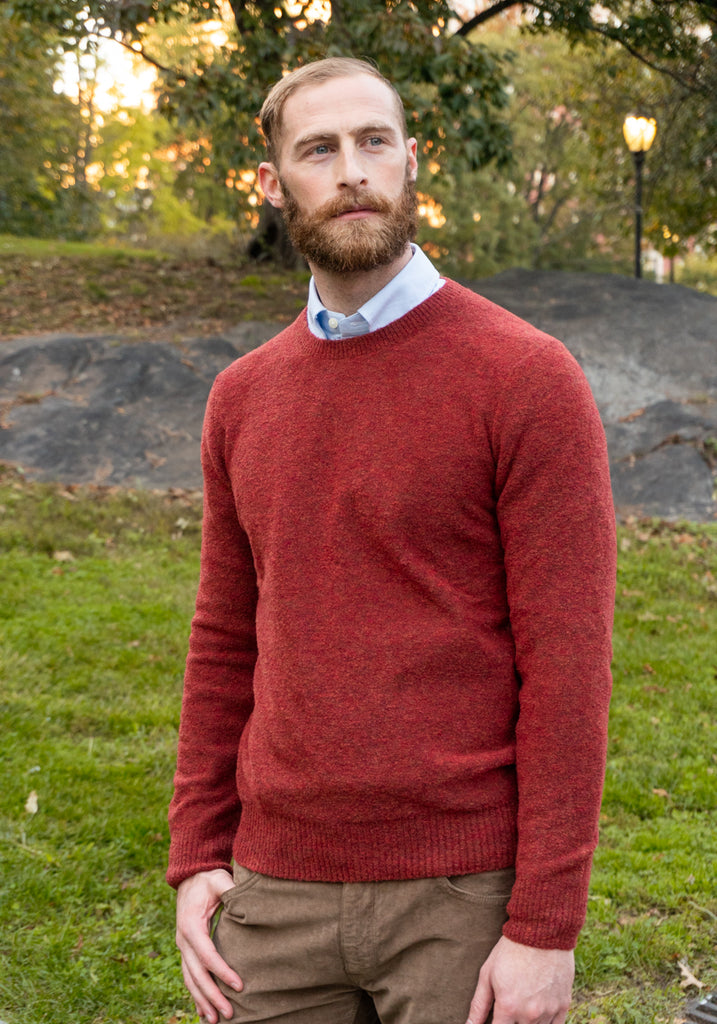 Boucle Crewneck Sweater
$295.00
Gran Sasso Boucle Crewneck Sweater
Made in Italy, the Gran Sasso Boucle Sweater is the kind of cool and cozy you need for any occasion. Boucle is unmatched in comfort, it can't be matted and it can be machine washed. You've felt it on the most comfortable pillows and couches, and now you can wear it, courtesy of Gran Sasso. From the French word meaning "to curl," boucle is made from looped yarn and boasts a feel somewhere between fleece and marled linen. No matter when or where you wear it, you'll be living luxuriously. 
Colors: Orange, Midnight & Avocado
Product Details: 100% Wool. Made in Italy.