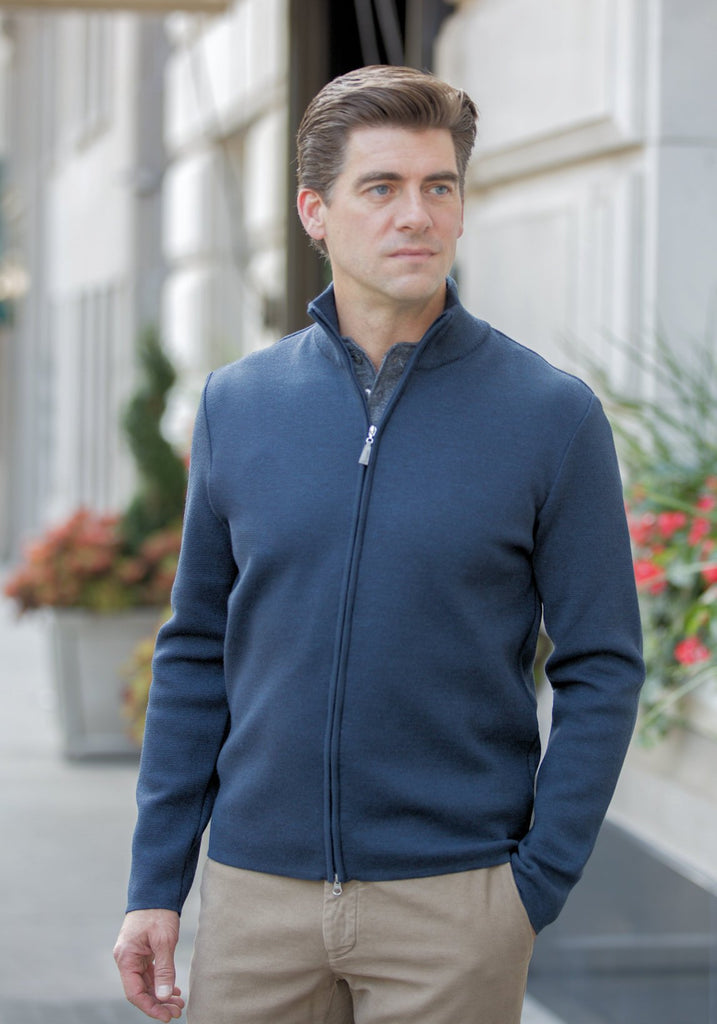 Full Zip Merino Sweater
$495.00
Gran Sasso Full Zip Merino Sweater
Sturdy and smooth double knit Merino, m
ade in Italy by the peerless Gran Sasso. Why Merino? It's naturally anti-microbial, pill-resistant, breathable, and quite warm. This versatile piece can be worn open or closed. 
You can even layer it over another knit on the very coldest days. Dress it up or dress it down, it looks equally as good. Made in Italy of the finest Merino wool, these stylish sweaters will be the natural choice when the weather turns a bit cooler.
Colors: Navy, Blue, Burgundy, Indigo, Medium Grey, Charcoal, Black, Maroon, Brown
Some sizes/colors may be a pre-order shipping on or before Oct 9th. 
Product Details: 100% Double Knit Merino Wool, Milano stich, Made in Italy